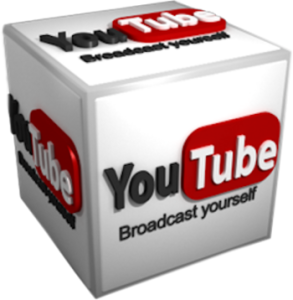 Video Marketing for local businesses with YouTube Video is one of the very best ways to get your message out to your customers while improving your local internet search ranking, – more  specifically your Google Rank.
Want to get your message to your customers in the most effective manner? Call Little Genius Marketing. We are a local internet video marketer in Wilmington, NC ready to help you with custom Video Marketing for Small Business.
In this day and age, the number one way we consume information, especially marketing information, is video. If your business is not participating in Video Marketing Online, you have not maximized your opportunity to get noticed. From establishing a rapport and bonding with your established customer base to attracting first time visitors, video is king.
With so many technological advances over the last few decades, we've been conditioned to consume information with video … first with TV and now with computers, tablets and smart phones. Think about it … even the music industry realizes they can't just produce music. Every new song must have a video to go with it.
Experts indicate only 7% of communication involves actual words, 38% is vocal and a whopping 55% is visual. Obviously video is the only medium that allows your customer to get the full communication experience. Video makes it as if they were right there in the conversation with you experiencing your business story and what you have to offer in person. Video helps "pre-sell" your customer as they feel like they already know, like and trust you before ever setting foot in your location or doing business with you.
Video Marketing on YouTube Helps Boost Your Google Ranking
Beyond just communicating your message effectively to your customers, video should also be part of your primary online marketing objective to attain higher rankings in local internet search results on Google.
In case you didn't know it, Google owns YouTube! Do you think there might be an advantage to using YouTube in your marketing efforts? You bet.
In fact, early in a new online marketing campaign, it is often possible to get a YouTube video to rank more quickly and sometimes higher on Google than a business web page on the same topic.
But there is a right way to build a YouTube Channel and optimize YouTube videos to get noticed in the search engines. And it has less to do with the quality or content of your videos than you think. Get these steps wrong, and you will likely never get any mileage from your video marketing efforts. That's where Little Genius Marketing comes in.
Little Genius Marketing is your Local YouTube Video Marketing Expert
At Little Genius Marketing we are experts, Little Geniuses, 🙂  at YouTube video marketing for small business. We take care of everything from setting up your YouTube account and creating your custom YouTube Channel to creating, editing and marketing your video. After uploading to YouTube, we optimize every video for the search engines. Then we'll help you promote it by embedding it on your WordPress website and other secondary video hosting platforms and social media sites such as Facebook and Google+.
Although Little Genius Marketing is based in Wilmington, we do more than just provide video marketing in Wilmington, NC. We can help almost any business in any market as the branding, authority building and sales capabilities of video are universal. Will you be next?
Not only will we help you get your message across to your customers with your own custom video marketing message, but we will help you manage and promote that video to get the most mileage from this medium. Your video will communicate your business message directly while also serving double duty by linking and driving traffic back to your website and Google+Local business page.
Ultimately, video will improve engagement with your audience and drive more sales from your existing customer base. Video also works to attract new customers and drive new leads and traffic to your doorstep and your cash register.
Little Genius Marketing produces videos for clients throughout the U.S., but particularly if you need video marketing in Raleigh or video marketing in Wilmington NC, we are very accessible. Beyond creation of your initial video campaign, we offer affordable monthly video marketing and management services to continue to grow your presence on the web and dominate your local market.
Are you ready to add video to your local marketing efforts? Contact Little Genius Marketing today and schedule a FREE consultation. We have complete video marketing solutions available for your business including video reviews and testimonials; videos to promote your products or services; and "About Us" videos to introduce and promote you and your brand. We will create,  edit, upload and promote your videos so you can concentrate on what you do best – satisfying your customers and managing your business.