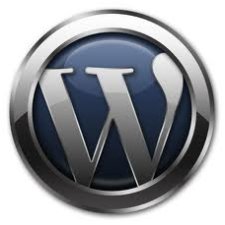 Thinking about a new WordPress Website Design? Is your current business website a freebie your brother-in-law built one weekend just so you could say your business was on the internet? (no offense to all the brothers-in-law out there)
Does your business website steadily bring in new customers? What about capturing leads and converting leads to sales … you know, making money?
If your website performance can't handle this kind of scrutiny, you need a new WordPress Website from Little Genius Marketing. After all, you need a website you are proud of  that will work 24/7 to bring traffic to your business.
When it comes to putting your business online, your website has to do more than look good … it has to perform! To get your business noticed and stay out front, the key thing you must accomplish is a Page One Google Ranking in your local market. We all know when you want to find something, anything, you Google it! And in seconds you get an answer right there on the first page.
But how do you get ranked on the first page of Google?
The first step is to get a WordPress Website and then tweak it like a Little Genius and apply some SEO magic!!

Local SEO done right is an elaborate strategic process to achieve a page one ranking on Google. But a WordPress Website is a valuable step toward speeding up and accomplishing that top ranking.
WordPress started out as a simple blog format back in 2003, and Google just loves it because blogs provide more content for their search engine. The idea is to keep people engaged on the internet, and WordPress blog sites are perfect for that. It's all about quality content.
But a blog is a little too simple to accomplish everything you need on a great business website. Fortunately, over time WordPress has grown into a full-fledged content management system (CMS) and web design platform while still maintaining its "blog" roots.  The good news is you get a versatile website platform with plenty of plug-ins and widgets for lots of design flexibility, and Google still demonstrates a decided preference for how it views and ranks WordPress Websites. At least for now and well into the foreseeable future, these sites simply rank faster and higher and are more search bot friendly than any other platform in Google's eyes.
Forget static sites with no blog, they're dead. Forget fancy flash-based sites, they're sexy looking and may win design awards,  but they irritate visitors looking for answers to their search questions. Build an artsy show piece of a website with flimsy content and you'll look good to your friends who already know how to find you, but you won't get any legitimate search traffic from those who don't.
Ultimately, content is king. Fill your custom WordPress website with great articles, photos and videos all optimized for local search, and you'll have a winner in the eyes of Google and your customers.

A great example of the power of WordPress can be found in a blog post we did for a landscaping client after Hurricane Irene blew through Wilmington, NC in the fall of 2012. Literally 15 minutes after we published that new blog post (at midnight after the storm) it ranked in the top 3 results for "Wilmington Storm Cleanup." Calls were coming in for our client the next day.
A traditional website could have taken weeks before the Google bot crawled the site and indexed the new content in the search engine. By then the storm cleanup would have been over and untold revenue lost.
Not all posts will be so time sensitive, but the power of WordPress cannot be ignored when it comes to outranking your competition in local web search.
Optimize Your WordPress Website for Maximum Local Search Results
However, as good as WordPress can be, there is a Problem. WordPress Websites need to be set up correctly.
WordPress is not "search perfect" right out of the box as there are specialized themes, plug-ins, settings and widgets that bring out it's true power. It also takes a WordPress  Pro to avoid costly mistakes like duplicate content, site security problems, slow page loading or geek-speak stuff like incorrect meta tag, category and archive page settings. Get these settings wrong and Google may even penalize your ranking. Consequently, if you don't have a WordPress website optimized from top to bottom by Little Genius Marketing, you are likely at a severe disadvantage.
So think again about the value of a new customer. What might a Page One Google ranking really be worth in your market if you could acquire even a handful of additional customers each week. Will your current website and online marketing plan get you there? If you're not sure, maybe it's time to invest in a professionally built WordPress Website and Online Marketing Plan by Little Genius Marketing.
As every local business is different and content requirements are different, it is impossible to provide a flat quote for Web Design. But rest assured our WordPress Web Designs are properly optimized for maximum SEO benefit and include the necessary content and setup features to begin ranking locally, assuming you followup with the proper ongoing on-page and off-page marketing. Our sites are setup to load fast even on shared servers, proper spam blockers are installed and the necessary security and backup features are installed to protect your site into the future. Ongoing monthly hosting, site maintenance, blog content and Local SEO Marketing Services are available to achieve and maintain a dominant position in your marketplace.
If you're tired of waiting for online success and you're ready to finally DOMINATE your market, contact us today and get your custom WordPress Website working for your business.
Call (910) 202-6852 for a Website and SEO consultation today.